UBC iSchool is proud to spotlight 2SLGBTQIA+ scholarship and initiatives from our faculty and students.
June is definitely not the only month to celebrate the achievements and work that centers 2SLGBTQIA+ themes in the field of Information, Library, Archival and Children's Literature studies. However, it is important both to recognize and understand the historical and contemporary realities that make it necessary to have Pride. With this in mind, UBC iSchool is proud to close the month by showcasing a few projects that inspire, and illustrate how our studies can be used to make a difference in our communities.
Quotes have been edited for clarity and brevity.
---
Bri Watson, a Vanier scholar at UBC iSchool and one of UBC Library's 2022-23 EDI Scholars-in-Residence, is as busy as the long list of publications on their iSchool profile suggests. Despite working in a different time zone, they were kind enough to sit down and discuss two recent projects on data and naming that are actively being used by people all over the world.
The Homosaurus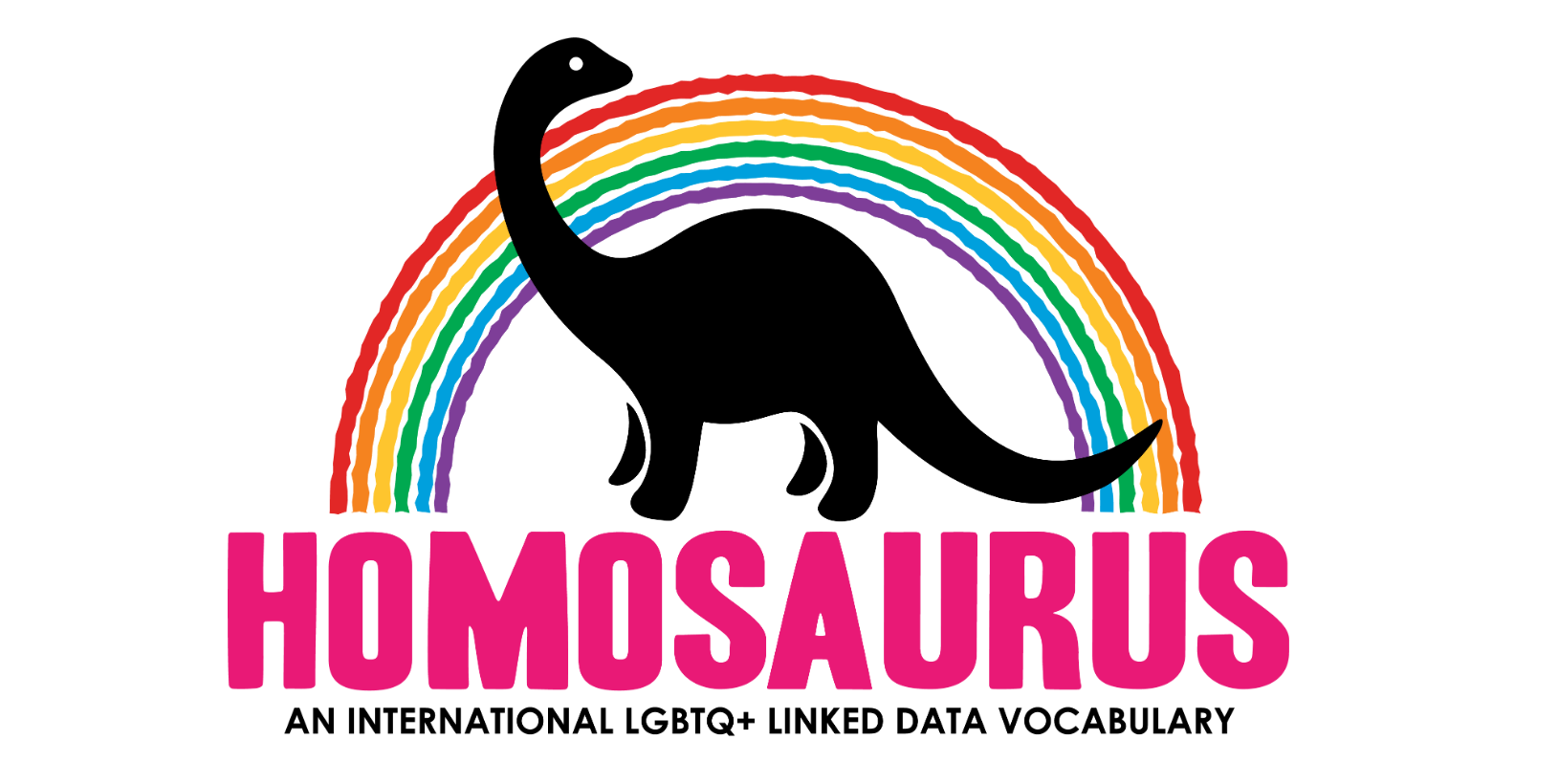 Bri has been a board member and contributor for the Homosaurus since the summer of 2019. According to their website, The Homosaurus is an international linked data vocabulary of Lesbian, Gay, Bisexual, Transgender, and Queer (LGBTQ) terms. One of its main functions, Bri explains, is replacing outdated and harmful terms with a "modern way of queer representation". The fact that it is available digitally and continuously being updated, ensures that it too, evolves in real time.
When asked about its practical application, Bri is proud to report that the online resource is now being used in 100 institutions on every continent besides Antarctica, and is often also used by researchers in their studies. Regarding the most interesting discovery for them has been, however, Bri's response was indicative of not only the kind of scholar that they are, but also how deeply community-oriented this work can be:
"It's not really a discovery, but more of hearing back from museum workers, librarians and patrons who now feel represented and see themselves in the catalogues for the first time. It's kind of like that movie cliché, where the patron is looking through the shelves and finally finds the language for who they are."
The Homosaurus encourages folks to avoid perpetuating harm by sticking with outdated language and provides a diverse and thorough vocabulary for folks to explore instead.
Name Change Policy Working Group (NCPWG)
In their own words, the Name Change Policy Working group (initially called The Trans Name Change Policy Working Group) "was founded to encourage the amendment or updating of publisher name change policies for transgender, nonbinary, gender non-conforming authors who have been deeply harmed from publisher policies. These policies have also harmed people who change their names due to marriage or divorce, Indigenous authors with name changes, or foreign authors with misspellings."
As one of the group's original contributors, Bri made the website, and collaborated on a pressure campaign with scholars "all coming from different places" and fields. Together, the team organized and emailed 300 academic journals, a move that would then signal to their publishers how urgent these changes were. Though it was and continues to be a challenge getting all publishers on board, they did not let this discourage them from advocating for such a simple yet meaningful change. As noted by Mary Oommen on editage, "17 national laboratories joined hands with 13 publishing groups to sign the agreement", allowing anyone to "discreetly update their names on published articles without any change in their DOI.1:".
Emerald Publishing's recent podcast with academics working toward equity and inclusion highlights that this new policy is also currently being used by a wide range of folks who change their names for diverse reasons. The impact of this achievement cannot be understated, in particular for trans scholars who, as Oommen points out, would have been penalized or worse prior to this change.
"We are in a period of backlash in the U.S. and parts of Canada…"
Bri says, referencing the disturbing amount of conservative groups actively organizing against trans and other 2SLGBTQIA+ rights. This reality is the reason that Bri hopes to see more policy change that will protect folks without increasing the already-existing target on their backs, and why Bri is committed to doing work that spurs invisible yet powerful change (e.g. changing archaic cataloguing practices and finding new ways to utilize metadata.)
Information professionals, librarians, and archivists have the power to affect big institutions and systems, whether it be for better or for worse. The good news? While Bri cautions folks to be aware of burnout, they want scholars at iSchool know that a) these resources are out there and b) when they see injustices committed, it is ultimately possible to change them.
"…If you control data, you control the world."
---
UBC iSchool and Out on the Shelves (OOTS)

Folks often stop in the Nest for food or study spaces, but did you know that it is also home to the oldest local public 2SLGBTQIA+ library, Out on the Shelves (OOTS)?
While OOTS is an independent initiative, it holds many close ties to UBC iSchool, as explained by Dr. Julia Bullard, an Assistant Professor who often supervises iSchool students that choose to do their professional work experience placements there.
"It's a way for students to practice more creative and community-centric cataloguing,"
says Dr. Bullard, highlighting the reciprocal relationship between UBC iSchool and OOTS. Last year, UBC iSchool provided material support when Dr. Bullard won a SSHRC Partnership Engage Grant, which allowed OOTS to buy more books and conduct research to improve their cataloguing practices. Dr. Bullard, and iSchool students Rio Picollo and Gerry Goh, interviewed 2SLGBTQIA+ authors and got their insight on "using (specific) identity terms" to tag books (e.g. creating a category for 'works by lesbian creators'). After a collaborative process with iSchool, OOTS volunteers, librarians and authors, OOTS updated their systems to use appropriate identity language and new tags, which were created to represent work fairly and accurately.
Beyond this project, many iSchool students (including Bri Watson, mentioned above) volunteer their time and expertise with cataloguing and reference services, while OOTS  provides 2SLGBTQIA+ iSchool students with the opportunity to:
"Put their theory into practice immediately…in a space that is affirming"
Folks looking for a new book or volunteer opportunity should stop by Out on the Shelves, which is open year round!
Read Dr. Bullard, Rio Picollo and Gerry Goh's full paper on 2SLGBTQIA+ Creators on Metadata.
---
In the works…
Dharani Persaud, an MLIS student who is currently working as an archival catalog and research assistant is "assisting in the early stages of creating an 2SLGBTQIA+ collection" at the University of Fraser Valley.
If you are a student or faculty member at iSchool who has an initiative or project that you would like to be spotlighted, please email ischool.comms@ubc.ca or fill out this form.