Bri(an) M. Watson
they/them
PhD Student | Sessional Lecturer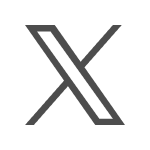 Twitter
Research Area
Education
MLIS, Metadata; Archives; Digital Humanities, Indiana University, 2020
M.A., History & Culture, (History of the Book; History of Sexuality), Drew University, 2013
B.A., English Keene State College, 2012
B.A., History Keene State College, 2012
---
About
Bri(an) Watson is a disabled, white, queer & nonbinary settler hailing from N'dakina in Aln8ba8dwaw8gan (colonially: New Hampshire), now living in Xʷməθkʷəy̓əm, Sḵwx̱wú7mesh and səlilwətaɬ. As a Vanier Scholar at UBC's iSchool, they focus on information's histories and the practice of equitable cataloging in cultural heritage institutions.
Watson is the Archivist-Historian of the APA's Consensual Nonmonogamy Committee (div44cnm.org) and the Haslam Collection on Polyamory at the Kinsey Institute. They serve on the editorial board of Homosaurus (homosaurus.org), a linked data vocabulary for queer terminology, and direct HistSex.org, an open access resource for the history of sexuality. They are first-generation working-class graduate of Keene State College (double B.A.); Drew University (M.A. History of the Book & Sexuality); and Indiana University Bloomington (M.S., Library and Information Science).
For 2022-23, they are one of UBC Library's EDI Scholars-in-Residence and an awardee of UBC's Public Scholar Initiative.
---
Teaching
---
Research
Research interests
History (sexuality, privacy, sexology, obscenity and pornography), Linked Data Vocabularies, Digital Humanities, Queer Nomenclature, Ethical Cataloging.
---
Publications
BULLARD, JULIA, BRIAN WATSON, AND CAITLIN Purdome., "Misrepresentation in the Surrogate: Author Critiques of 'Indians of North America' Subject Headings." Cataloging & Classification Quarterly (2022)
FLOEGEL, Diana, Travis L. Wagner, Daniel Delmonaco, and B. M. Watson. "Expanding Our Conceptions of Embodied and Affective Information Interactions with Queer Theory." (2021)
LAZET, Amy, and Brian Watson. "The Case for Retroactive Author Name Changes." (2022)
TANENBAUM, Theresa Jean, Irving Retting, H Michael Schwartz, Brian M. Watson, Teddy Goetz, Katta Spiel, and Mike Hill. "A Vision for a More Trans-Inclusive Publishing World: Guest Article." (2021)
THE TRANS METADATA COLLECTIVE, Jasmine Burns, Michelle Cronquist, Jackson Huang, Devon Murphy, K.J. Rawson, Beck Schaefer, Jamie Simons, Brian M. Watson, and Adrian Williams. "Metadata Best Practices for Trans and Gender Diverse Resources." Trans Metadata Collective, June 22, 2022.
WATSON, Brian M., G Trupp, Magnus Berg, and M'issa Fleming. "LIS-Gendering: A Dialogue on Gender Non-Conforming Labour in Libraries and Archives." 2022
WATSON, Brian M., "A Finding Aid to the Pornographic Imaginary: Implications of Amateur Classifications on/by Reddit's NSFW411." (2021)
WATSON, Brian M., "Advancing Equitable Cataloging." (2021)
WATSON, Brian M., "HistSex.Org." History of Sexuality, January 2021.
WATSON, Brian M., "Producing the Archival Body." 2021
WATSON, Brian M., "Rogue Performances: A Review of Abigail De Kosnik's Rogue Archives: Digital Cultural Memory and Media Fandom." (2020)
WATSON, Brian M., "The New Censorship: Anti-Sexuality Groups and Library Freedom." (2020)
WATSON, Brian M., "'There Was Sex but No Sexuality:' Critical Cataloging and the Classification of Asexuality in LCSH." (2020)
WATSON, Brian M., "Urgent Archives: Enacting Liberatory Memory Work." (2022)
WATSON, Brian M., and Julia Bullard. "I'm Really Happy When Sometimes I End Up on a Shelf That Seems Sort of Right: Historians' Reactions to the Cataloging and Classification of Their Own Work." (2022).
WATSON, Brian M., Julia Bullard, Rio Picollo, Tamara Lee, Gerry Goh, and Caitlin Purdome. "100 Years of Marginalization: Documenting Backward, Developing Forward." 2022.
WATSON, Brian M., Chloe Noland, and Amber Billey. "The Homosaurus." (2022)
WATSON, Brian M., and Sarah Stein Lubrano. "'Storming Then Performing': Historical Non-Monogamy and Metamour Collaboration." (2021)
---
Awards
Psi Upsilon Social Impact Fellowship
Fellowship for alumni who are dedicating their professional and personal lives to improving our communities and society. The fellowship aims to highlight their service to society, support their development of effective leadership skills, and inspire others to contribute to the common good.
2020/3 – 2020/5 Diversity & Inclusion Scholarship, Rare Books and Manuscripts Section, RBMS/ACRL
Distinction
2020/1 – 2020/8 LD4 Conference Travel and Workshop Award
Linked Data For Production (LD4P3)
Research Disciplines: Computer Science
2020/1 – 2020/9 Digital Pedagogy Lab Fellow
Digital Pedagogy Lab
Honor
Research Disciplines: Comparative Education
2020/1 – 2020/5 Janice Kilner Egloff Scholarship
Indiana University
Research Disciplines: Archive and Library Sciences
2020/1 – 2020/4 ArchivesUnleashed/Columbia University Libraries Datathon Award
Columbia University
Prize / Award
Research Disciplines: Archive and Library Sciences
2019/8 – 2020/1 Margaret Griffin Coffin Fellow
Indiana University
Prize / Award
Research Disciplines: Archive and Library Sciences
2019/8 – 2020/5 Kinsey Institute Graduate Fellow
Kinsey Institute Library and Special Collections
Prize / Award
Research Disciplines: Sexology
2018/8 – 2019/1 May Copeland Fellowship
Indiana University
Prize / Award
Research Disciplines: Archive and Library Sciences
2014/1 – 2014/12 David Kohn Thesis Award
Drew University
Prize / Award
Research Disciplines: History
---
Graduate Supervision
---
Additional Description
---