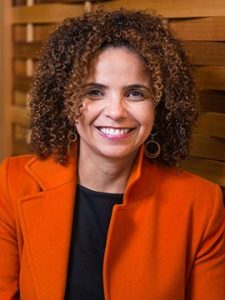 The School of Information is pleased to announce Dr. Elizabeth Shaffer as a new Assistant Professor.
Dr. Shaffer is crossed-appointed with UBC's Indian Residential School History and Dialogue Centre (IRSHDC), where she will act as the Centre's Executive Director in a seconded role. The Centre is a research unit that engages in collaborative projects, delivers programming and events, and serves to educate and raise awareness about the lasting impacts of residential schools in Canada. As Executive Director, Dr. Shaffer's leadership is vital to create partnerships between UBC and external partners, Indigenous communities, and Survivors.
Her current work and research focus on critical inquiry into how information policy, practices and systems emerge and evolve in contemporary digital spaces, with particular attention to social justice issues, impacts of colonialism, and collections that document traumatic human events.
Dr. Shaffer holds a Master of Archival Studies degree and a Ph.D. from the iSchool. Before joining the IRSHDC, she was Director of Collections at the Vancouver Holocaust Education Centre, overseeing initiatives focusing on the digitization, preservation, and pedagogical use of Holocaust survivor testimonies and the development of digital systems in support of anti-racism education and exhibition curation on issues of genocide.
Her 3-year appointment began on September 1, 2020. She will be teaching the course ARST 573 Archival Systems and the Profession in the current academic year. Welcome, Dr. Shaffer!