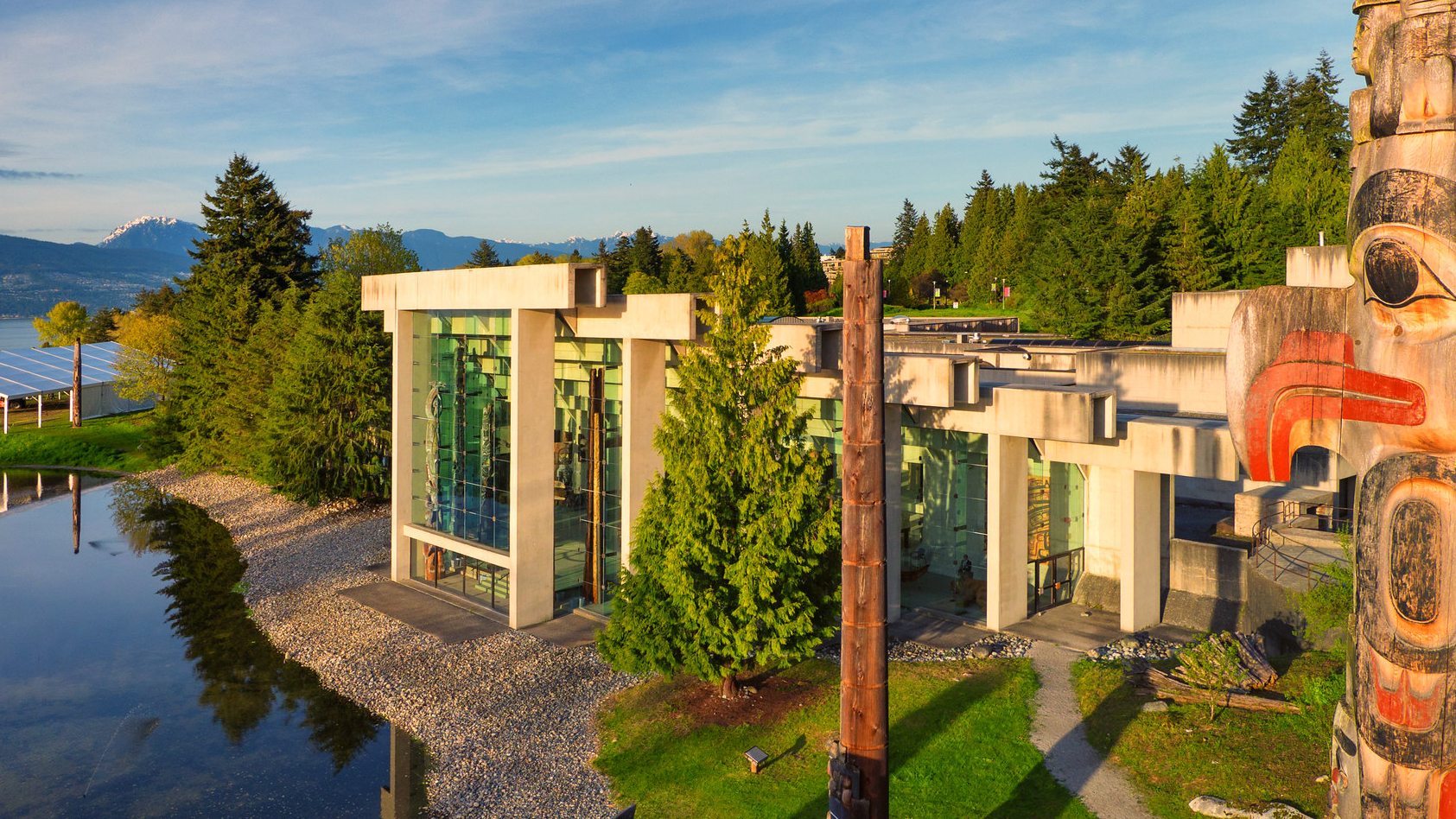 Friday, September 23
4:00 p.m.
Join IDEAS@UBC for a private tour of the UBC Museum of Anthropology, led by Research Manager Alissa Cherry, and Oral History + Language Lab Coordinator Gerry Lawson. We will be learning about the relationships between MOA, the Indigenous knowledge and objects under the museum's care, and the communities to whom the knowledge and objects belong, as well as what Indigitisation efforts look like at MOA. Please note this event is reserved for IBPOC-identifying iSchool students.
We will meet at 3:45 p.m. outside the front entrance to the museum. The tour will start at 4:00 p.m. Feel free to message @Dharani on the IDEAS Discord or email ideas.ubc@gmail.com if you have any questions or need help finding us on the day of.
Registration
Please complete the following form to register for this event. You will receive an email confirming your registration. If you didn't receive it, please check the spam folder in your inbox. If you have any questions, please contact us at ischool.comms@ubc.ca.
Registration is now closed.
About IDEAS@UBC
IDEAS@UBC is a student group that seeks to provide a safe and productive community for IBPOC (Indigenous, Black, and People of Colour) students in departments and fields of study related to information, cultural, and memory work at the University of British Columbia's School of Information. We aim to amplify IBPOC voices in information studies and encourage dialogue on topics such as anti-racism, Indigenous knowledge and information practices, and systemic barriers in library, archival and information studies. We also host social events and offer a safe space for IBPOC students in the iSchool programs to share resources on navigating underrepresentation in the GLAM (galleries, libraries, archives and museums) sector.