How do oral histories preserve connections between past and present-day students?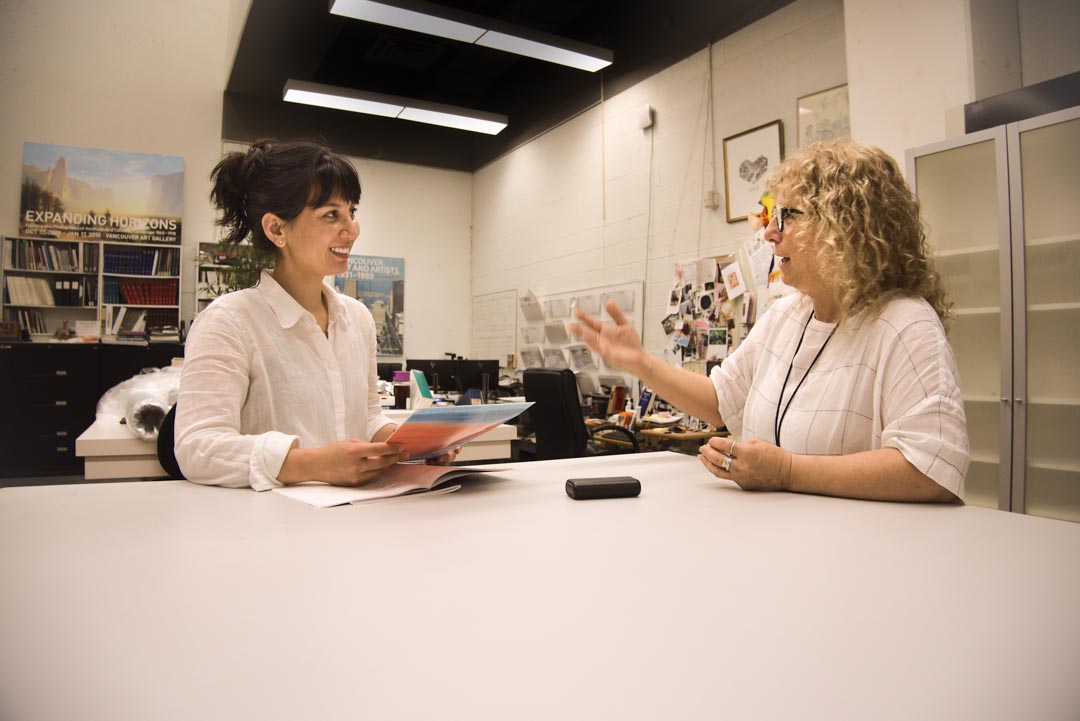 A recent oral history project completed by iSchool's Marina Mayumi de Souza for The Canadian Association for Conservation of Cultural Property (CAC)  aims to bridge the gap and facilitate knowledge-sharing between emerging and established conservation professionals.
In December 2022, Marina, a second-year MAS (Master's of Archival Studies) student, spoke at length with Tara Fraser, iSchool's adjunct professor of preservation and Head Conservator at the Vancouver Art Gallery.
In their interview, they discussed Tara's unique personal and professional journey in the field, her advice for other emerging conservators, the evolution of the practice and more!
To read the full story, click here.
Keep in touch with The Canadian Association for Conservation of Cultural Property through their social media.
Instagram 
Facebook
Twitter