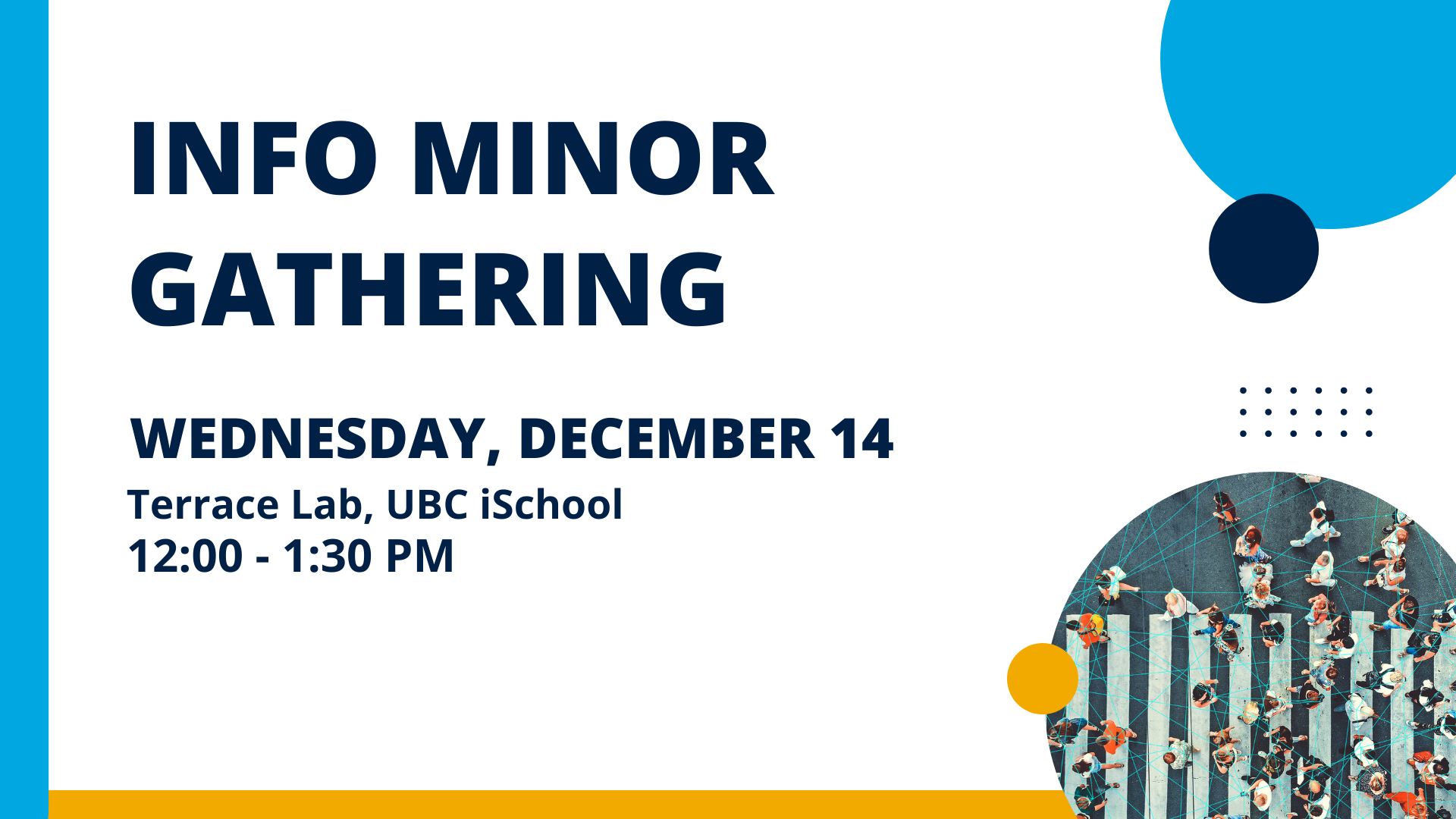 Wednesday, December 14
12:00 – 1:30 p.m.
Terrace Lab, UBC iSchool
Let's get social!
UBC School of Information is hosting a social gathering for all students in the Minor in Informatics program. Join us to meet your colleagues, chat with the INFO faculty and enjoy some refreshments and music!
Registration form
Please complete the following form to register for this event. You will receive an email confirming your registration. If you didn't receive it, please check the spam folder in your inbox. If you have any questions, please contact us at ischool.comms@ubc.ca.